Transport for medical emergencies requires perfect control of the supply chain. The slightest mistake by one of the actors can have vital consequences for patients.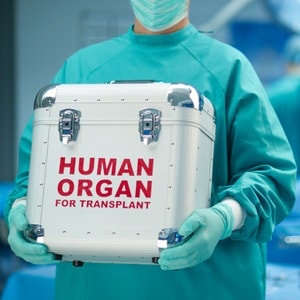 For transplants, the request is made in advance. This is not to the nearest fifteen minutes, but to the nearest hour.
Current conservation requirements prescribe a heart transplant at most four hours after collection compared to eight hours for the lungs, twelve hours for the liver and forty-eight hours for the kidneys.
Each type of intervention therefore has its own degree of emergency.
Generally speaking, it is the hospital center that organizes the transport of the teams and the organ, giving priority to trains, taxis or even sometimes reopening an airport in the middle of the night. The logistical effort required for the transport of organs is significant and extremely demanding.
While technical parameters and weather conditions are essential, time management is crucial in this field because the conservation of some organs relies on very short deadlines. From the moment a person in need of an organ transplant is matched with a donor, every second is decisive.
The longer the time between the removal of the donor organ and the transplantation into the recipient, the greater the risk of deterioration in organ function after transplantation. To maximize the chances of success, organs must reach their destination as quickly and safely as possible.
Want more information? Contact us!